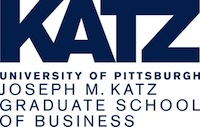 Tuesday, January 28th: 10:00AM – 11:00AM EST

Exploring different management styles, including the encouragement of risk taking, proactivity and innovation is the focus of the second webinar in a series from the Katz EMBA Worldwide program. We will discover issues that directly affect the innovation capability of an organization and the important roles that leadership corporate culture, processes and people skills play.
University of Pittsburgh Katz EMBA Worldwide faculty member Rich Patton will discuss the dynamics of organizational innovation, learning and change and the art of motivating people to be innovative.
The Katz EMBA Worldwide program webinar series tackles areas of interest to today's executives. Register now to get a taste of what the Katz EMBA Worldwide program is all about. Continue reading →