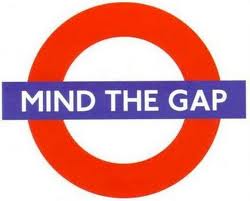 Its important to fill gaps on your resume.  Gaps can legitimately be filled with  contract, project, freelance and/or temp work…this blog explains why you need to do this, and how…
If you're in career transition, you've felt it … you know employers discriminate against the unemployed.
Resume gaps kill your chances before you even get started. Many recruiters and HR reps automatically discard resumes with gaps – Sometimes, just because they can. When employers get an average 1,000 applicants, they have so many resumes to choose from, they tend to look for reasons to discard resumes to whittle the pile down to more manageable numbers.
Other times employers discard resumes with gaps for good reason.
Gaps present risk:
-Risk that you haven't kept your skills sharp
-Risk that others have felt you're not a good candidate
-Risk that you really don't want to work
-Risk that you've been in jail – yes, recruiters/HR reps really do screen for this
If your resume has gaps, these gaps help form your reader's first impressions about you. Worse, because your reader doesn't know the whole story, the worst is usually assumed. So worst impressions become the first impressions your resume gives.
If you were charged with selecting a dozen resumes that fit a hiring manager's minimum requirements from thousands of applicants and could only take an average of 15 seconds each to decide … what would you do with resumes that gave the above first impressions?
You'd probably pass over them, going on to the next resume, because you didn't have the time (or enough information) to determine if the candidate was a risk, or merely unlucky.
So what do you do about resume gaps?
Why not fill them?
Contract, project, freelance and temp work
One of the more common resume gaps come from the times between contract, project, freelance, or temp work. These gaps occur due to the way you present your work experience. To eliminate the gaps, present your work in a different way.
Most of you present each contract, each project, freelance or temp job as a separate, independent job. That's certainly one way to present your work. The advantage is that it focuses on the employer, but there are big disadvantages in presenting your work in this way.
Disadvantages include work gaps and the appearance of a "bouncy" work record, giving the impression that you can't keep a job.
If your readers were to examine this closely, or ask a few questions, of course you could explain that these were contracts, projects, freelance and temp work … with defined end dates to each one. You were hired for a specific time frame, and when you completed the project you found another project with a different company.
But when employers have an average 1,000 applicants and spend an average 15 seconds deciding weather or not to offer you an interview, they don't take the time to ask these questions or delve deeper. They just move on to the next candidate.
So how can you structure your contract, project, freelance and temp work so that it doesn't give a poor first impression?
Describe it as your consulting firm
When you put your contract, project, freelance and temp work under the consulting umbrella of "Jane Doe Consulting", you can combine these experiences and combine the time frames. Rather than describe each individual project, your new consulting firm gives you advantages in describing your work.
1. Timeframe: You can list the entire timeframe you've taken contract, project, freelance and project work as a single time block, including the time you looked for these types of opportunities. Ideally, this can last from the date you left your last full time job until present.
2. Focus: If you took a lower level project than your experience level, describing it as part of your consulting firm allows you to leave this experience out – to focus the reader's attention on work that's relevant to the job you're seeking. Since this won't create a gap and since you don't have to account for every waking moment of your time in your resume, this just becomes one of the many items left out of your resume because it's not important to your reader.
3. Consistency: By stitching together your contract, project, freelance or temp work into one cohesive consulting firm experience, you show you can stick with the same job (your consulting company) over a long time. When you list individual projects, it makes you look like a job hopper.
4. Stability: Especially if you've done consulting, project, freelance or temp work for multiple time periods during your career, you can combine them with a semi-colon (ex: 1999 – 2001; 2009 – present).
5. Combine start-up work: Many candidates who take contract, project, freelance or temp work also try a start-up business concept … which might have never gotten off the ground, never secured funding, or abandoned for other reasons. Rather than show this as a failed start-up, this can be presented as another project your consulting firm was involved with.
6. Takes agencies off your resume: When you work for a temp agency, you're a consultant … even if you're answering the phone or working as a receiving clerk. You can (and many do) have other projects for other employers going on at the same time, you're working with multiple firms to find your next project – all of which describe consulting work. What do you think is more impressive to an employer – that you had a consulting firm, or that you temped for Manpower?
7. Covers job search: You can also use your consulting firm to describe the time you've spent searching for a job. To a consulting firm, this is simply marketing. Isn't that what you're really doing when you're searching for a job … marketing yourself?
Note that presenting your work as "Jane Doe Consulting" isn't a lie – contract, project, freelance and temp work is the same as consulting work. You don't have to incorporate, make any government filing (other than your taxes) for this business – it's just an umbrella to describe the consulting work you did for a few companies.
Even better – this adds an air of professionalism to your contract, project, freelance or temp work. It's certainly more impressive to an employer that you had your own consulting firm than stating you were a temp for Kelly … even though both statements can describe the exact same work.
Most importantly, by describing your work under an umbrella consulting firm, you can better control the reader's perception of gaps, timeframe, and longevity of your contract, project, freelance and temp work experience.
Phil Rosenberg is President of ReCareered, helping great people break through the challenges of modern job searches. Phil had managed the Chicago suburban Financial and Technology consulting practices for recruiting industry leader, Robert Half International.